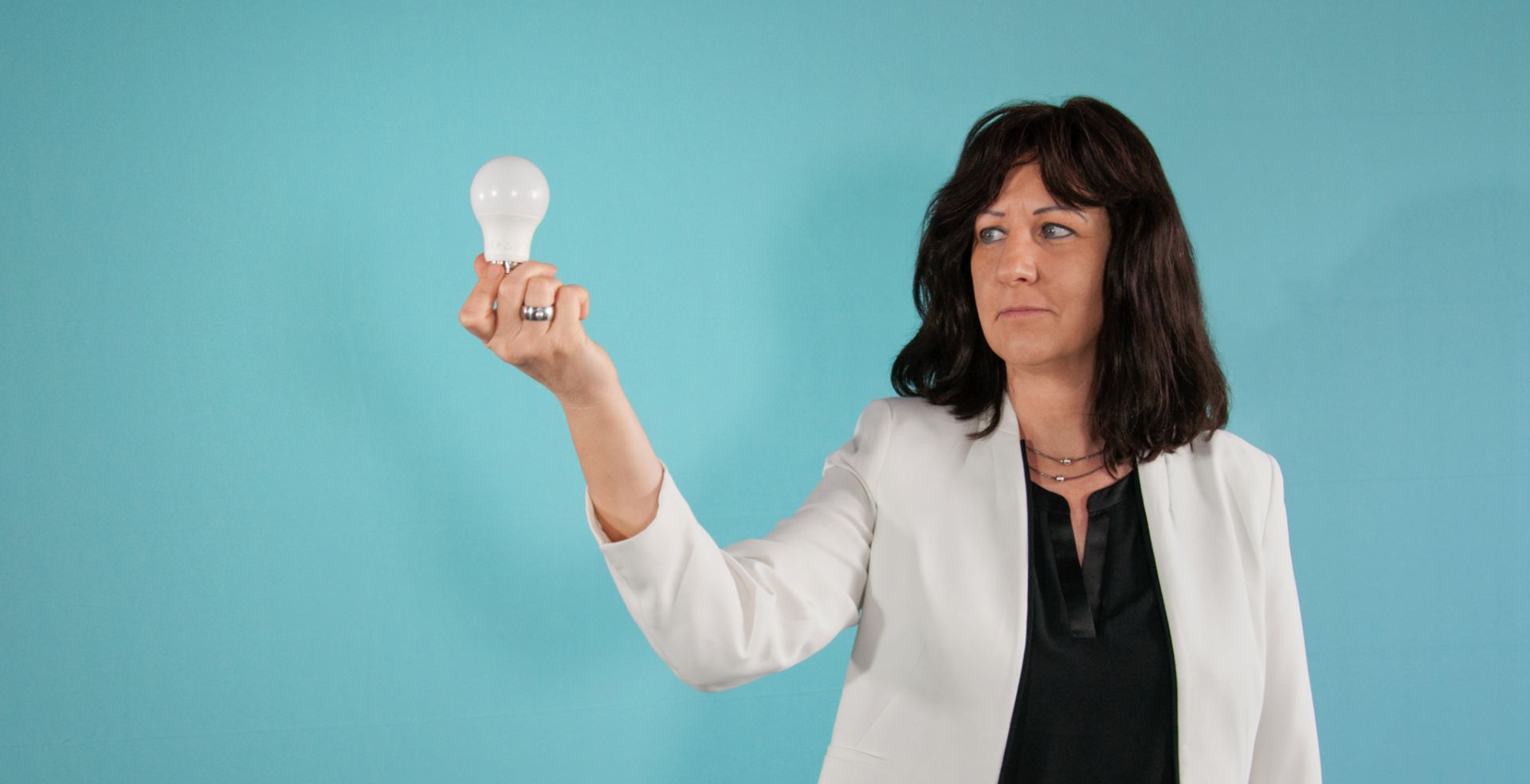 Sustainability at TÜV SÜD
Green management
for buildings
TÜV SÜD itself also has an ambitious goal: to be the most sustainable organization in its field. To achieve this, the company is aiming to reach net zero by 2025. A plan in which the real estate at its 1,000-plus global locations has an important role to play.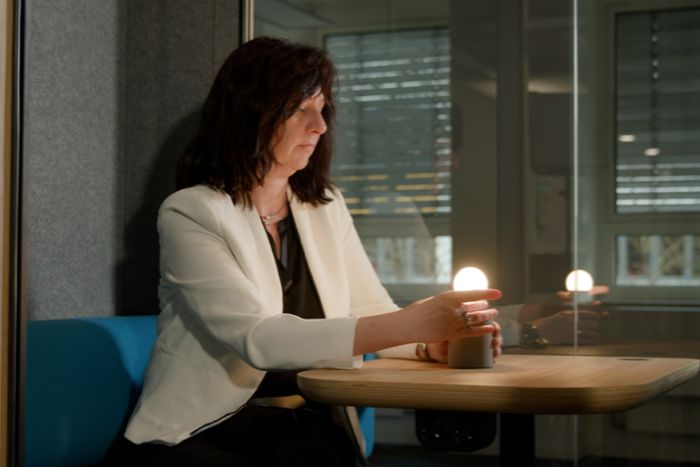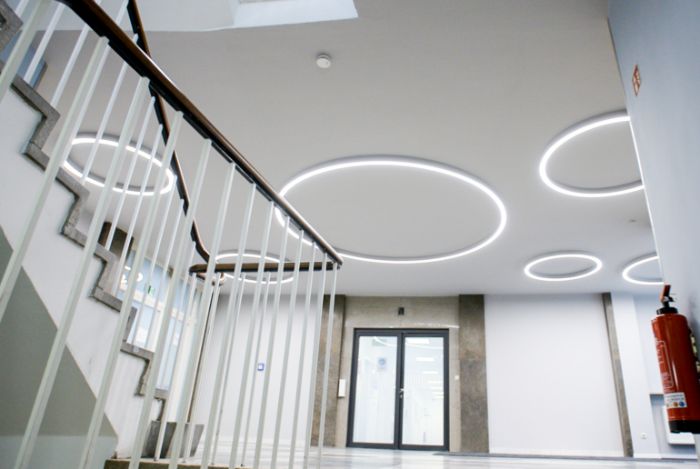 Michaela Joas stands on the second floor of Building B at the TÜV SÜD offices in Munich and surveys the scene with a satisfied air. Everything looks so sleek and new––and yet the property is almost 60 years old. Built 1964, Building B is part of the complex that makes up the company's headquarters in the Bavarian capital. As Head of Service Line Real Estate, Joas is responsible for overseeing TÜV SÜD's portfolio of properties. Over the past few years, she and her team have successfully organized the thorough refurbishment of the building––including their own new offices, now ready for use. The renovations are part of the current implementation of a new concept for future-proofing TÜV SÜD's Munich location, which spans refurbishments, upgrading and retrofitting works, and new builds for the site's several thousand employees.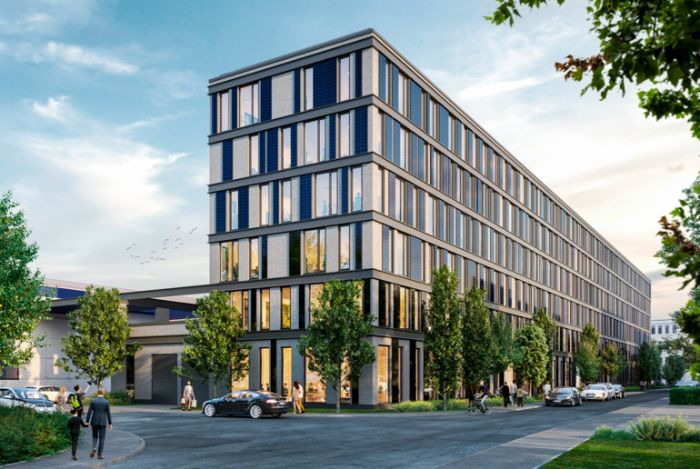 PERSONAL PROFILE
Michaela Joas has been Head of Service Line Real Estate at TÜV SÜD since 2019. A TÜV SÜD veteran since 2004, she was previously Head of Commercial Building Management. In her current position, the business management graduate oversees building management operations for all of TÜV SÜD's real estate portfolio worldwide.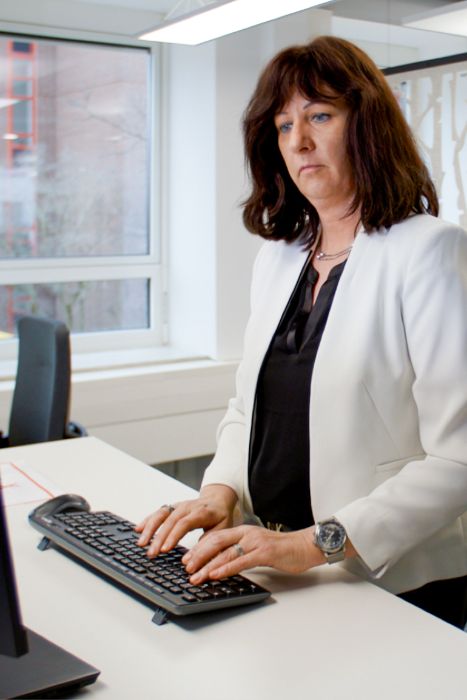 In the case of Building B, TÜV SÜD decided to retain and refurbish the building, adding new technology including LED lighting, heating/cooling concept, groundwater well, connection to the city's district heating grid, motion sensors and energy-saving monitoring. Joas explains, "The building fabric was still in great shape structurally, and it's always more sustainable to refurbish an existing building than to rebuild from scratch. The construction process consumes large amounts of energy, which is known as 'gray energy.' By choosing refurbishment, we have largely been able to conserve it."
New forms of working
In addition, old buildings by no means go hand in hand with traditional workplace concepts. In fact, the layout proved to be extremely suitable for present-day office use and served as an excellent framework for systematically redesigning the building with an activity-based focus. In the new design, large open spaces have their place as much as individual rooms, areas for interaction and encounter, meeting rooms, and quiet spaces. The modern working environments thus created enable the employees to embrace new forms of work, likewise a form of sustainability.
Around 200 members of the company have returned to their newly refurbished offices there since July 2021. A new build office block offering cutting-edge sustainability will be completed by mid-2024 as a future replacement for two blocks for which refurbishment was not an option. The new building will have solar panels on its façade and roof, and a heating and cooling system powered by a geothermal heat pump using water from its own well. In recent years TÜV SÜD has completed other new buildings of this kind to exacting modern environmental standards in Singapore, in the greater Boston area in the USA, and at a further Munich location. A further step along the way to the paramount goal of sustainability.